Fixed Skylights

Fixed skylights are all about bringing the outside in. Maximum daylight, minimum framework.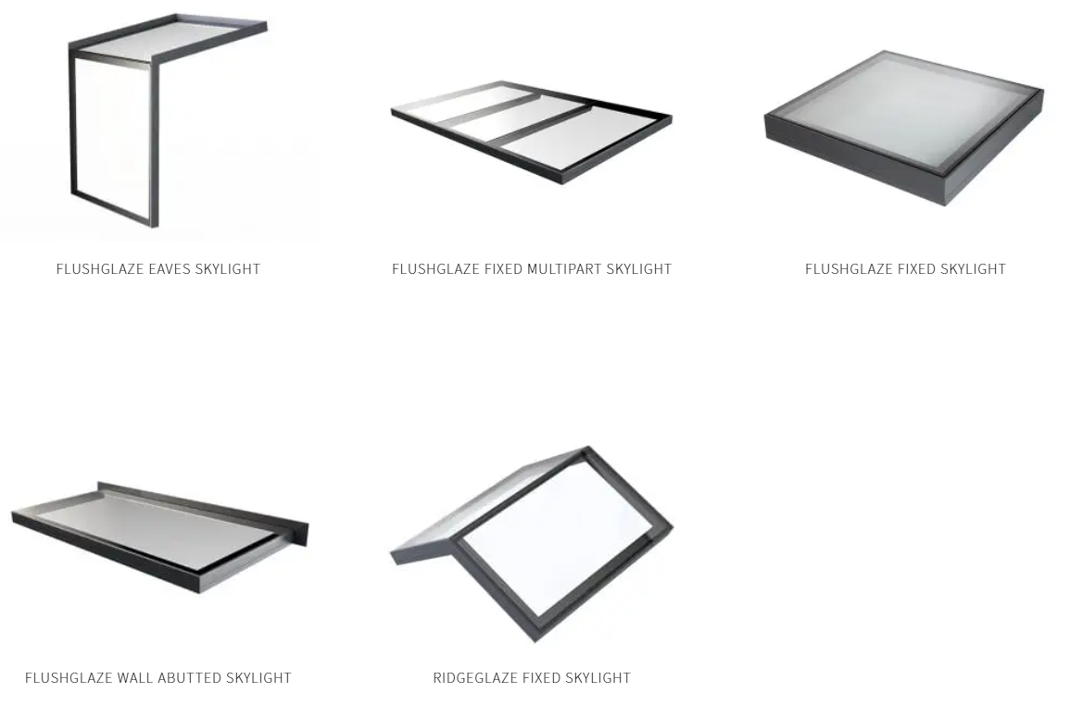 Pyramid Skylights

The Glazing Vision pyramid skylight is a contemporary evolution of the traditional roof lantern.
There are two basic options available, a square pyramid roof light at 45° which incorporates an LED down-lighter in the apex cap, allowing the unit to bit lit at night transforming it into an architectural feature.
Perhaps our most popular unit is our lantern or 'elongated pyramid' style. Benefiting from the same glass to glass joints as the square unit, this skylight adds a touch of contemporary style to your flat roof and maximises the amount of daylight transmitted.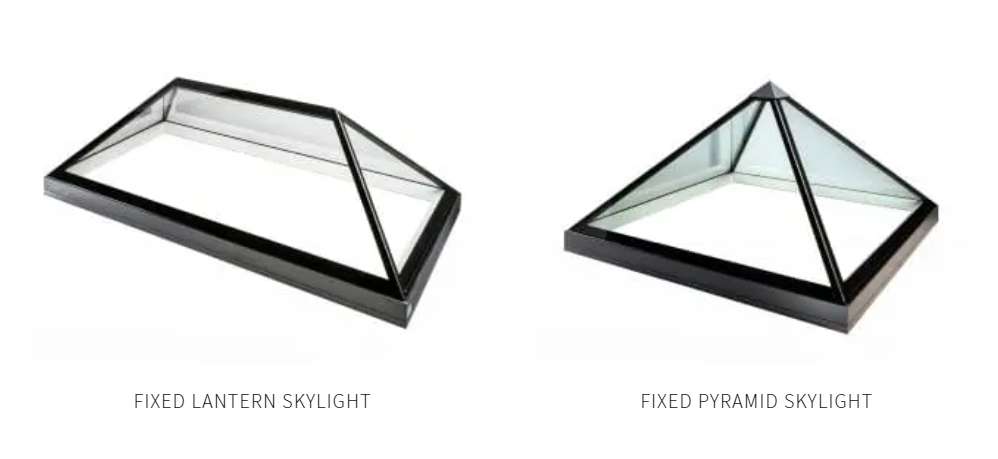 Walkable Skylights

Walk-on skylights using Flushglaze technology designed to be installed flush with external flooring – perfect for flat roof terraces.
These units are commonly installed using decking to achieve a flush finish with the skylight as an up-stand is still required, Glazing Vision provide alternative details so that solid finishes such as paving can be used.
These products can unlock the potential of a terrace or dark basement without sacrificing usable space.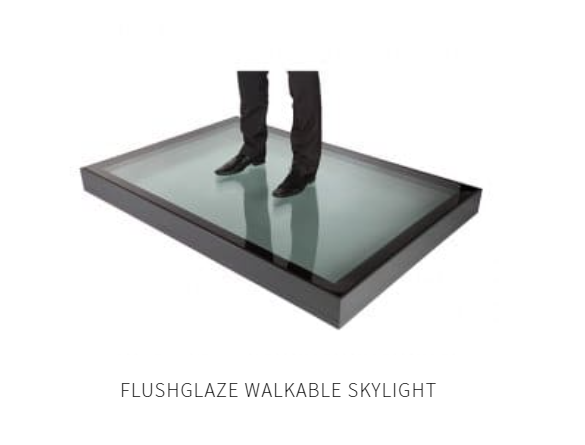 ​Sliding Skylights

Our sliding skylight range is ideal for increasing natural daylight and natural ventilation in your building. We offer several standard sliding skylights which all provide something slightly different, giving you all the options you need to open up the roof and let the outside in.
For larger scale projects you can opt for either our Sliding Over Fixed or Sliding Over Roof units. These skylights provide the maximum amount of daylight and can offer you the chance to fully open the roof to the elements, transforming your interior space into something truly spectacular.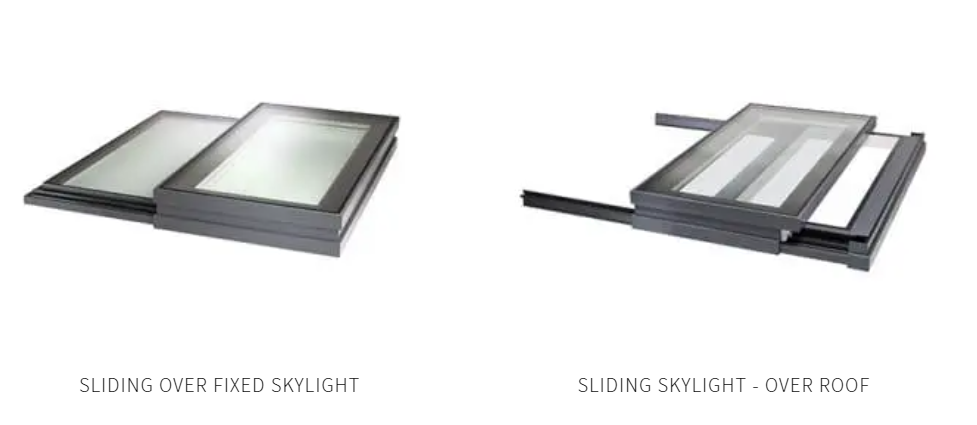 Roof Deck Access Skylights

Ideal for roof deck access our Skybox skylight is manufactured in two standard variants. A freestanding skybox skylight and a 3 wall mounted skybox sky light. The glass is eaves shaped with a silicone seal at the join. One section slides over one fixed section creating a 50%-clear opening allowing access out onto the roof.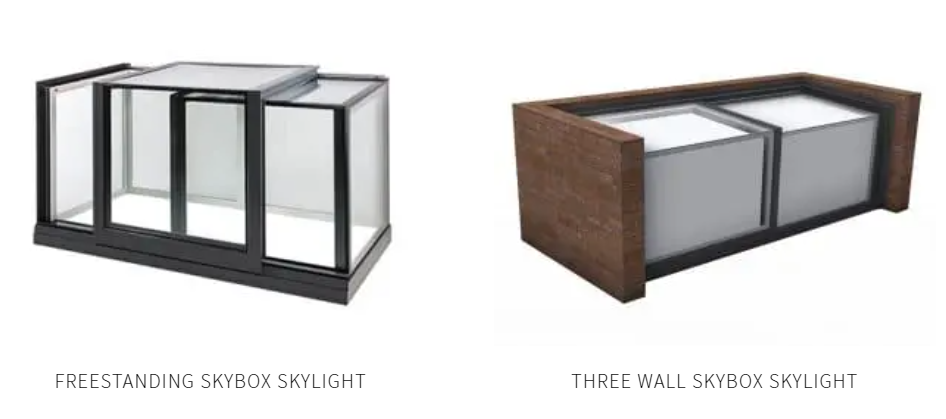 ​Roof Windows